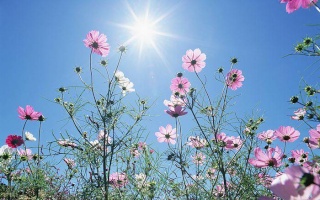 By the Great Scholar Abdul-Azeez ibn Baz (رحمه اللّه)
Is it permissible for me to go visit my sister who lives in another city and stay with her for a period of a week or more without a mahram (related male guardian)? What is the ruling? May Allah reward you.
Traveling without a mahram is not permissible regardless if it is for your sister, your father, or anyone else. There must be a mahram present if the distance of travel is roughly 80 kilometers or more as this is considered travel, a day and night for one riding an animal, according to custom. So you cannot travel without a mahram, not to visit you sister or anyone else according to the statement of the prophet (sall-Allahu alaihi wa sallam), "the woman is not to travel except with a mahram" which was reported by Al-Bukhari and Muslim in their authentic collections of hadeeth.
Translated by John 'Eesa' Starling
September 24, 2009
For www.edawah.com
حكم سفر المرأة بدون محرم لزيارة أقاربها
هل يجوز الذهاب لزيارة أختي في مدينة أخرى، والإقامة عندها لمدة أسبوع مثلاً، أو أكثر مع غير محرم، ما حكم ذلك؟ جزاكم الله خيراً .
السفر من غير محرم ما يجوز سواء لأختك، أو لأبيك، أو غيره، لا بد من محرم إذا كانت المسافة سفراً، مثل ثمانين كيلو، أو ما يقاربها، أو أكثر من ذلك هذا يعد سفراً، يوم وليلة للمطية، ويعد سفر عرفا، فليس لك السفر إلا بمحرم، لا لزيارة أختك، ولا لغير هذا؛ لقول النبي -صلى الله عليه وسلم -: (لا تسافر امرأة إلا مع ذي محرم). رواه الشيخان في الصحيح البخاري ومسلم في الصحيحين.
المصدر: http://www.binbaz.org.sa/mat/10841
Admin




Posts

: 412


Birthday

: 1978-01-13


Join date

: 2010-03-31


Age

: 41
Location : Buenos Aires, Argentina




---
Permissions in this forum:
You
cannot
reply to topics in this forum